American Ballet Theatre (ABT), one of the greatest dance companies in the world, returns to the Auditorium Theatre (Chicago's landmark stage at 50 E. Ida B. Wells Drive) with a diverse mixed rep program featuring both classics and contemporary works, for three performances only Friday-Sunday, April 14-16, 2023. Two works will have Chicago Premieres: Christopher Rudd's Touché (2022), a male pas de deux, and Jessica Lang's ZigZag (2021), featuring songs sung by Tony Bennett with a special duet with Lady Gaga, in addition to classics: Alexei Ratmansky's Songs of Bukovina (2017) and Clark Tippet's Some Assembly Required (1989). ABT last performed on the Auditorium Theatre stage in 2019 with the Chicago debut of Ratmansky's lauded full-length ballet, Whipped Cream.
Honoring Rudd's revolutionary work, ABT and the Auditorium Theatre will proudly host the first-ever CHICAGO ABT PRIDE NIGHT CELEBRATION on Saturday evening, April 15, featuring a lively post-show conversation about Touché and other ABT LGBTQIA+ works, hosted by Dance Magazine's Zachary Whittenburg. Following that evening's performance, audience members are invited to learn more about this ground-breaking all-male love duet (pas de deux), specifically designed by Rudd to normalize gay love and lust in our society. Audiences will also get special insight into the creation of the piece during the pandemic by ABT Principal Dancer Calvin Royal III and ABT corps de ballet member João Menegussi. Advance registration for this free program is required; visit here to RSVP.
"We're delighted to welcome back the world-renowned American Ballet Theatre to the Auditorium Theatre stage. Audiences will experience a dynamic program of duets and a crowd-pleasing finale set to a Tony Bennett score. Plus, we're honored to host the first-ever CHICAGO ABT PRIDE NIGHT CELEBRATION, featuring a rare post-show conversation with acclaimed choreographer Christopher Rudd fresh off the Chicago debut of his all-male pas de deux. PRIDE NIGHT continues the Auditorium's commitment to relevant programming for the LGBTQIA+ community, ranging from performances by Trixie Mattel and Katya Zimo, Jinkx & DeLa, and Les Ballets Trockadero de Monte Carlo to Chicago Dancers United and Dance For Life," said Auditorium Theatre CEO Rich Regan.
"ABT's return to Chicago brings an exciting opportunity to share a mix of classical and new commissions with a new audience. The storytelling through a piece like Some Assembly Required and the fun and joy shared through ZigZag are great examples of the diversity in style and messaging that is capable in our art form. With the Touché panel discussion, we hope to extend the conversation about how we see ourselves reflected and represented on stage," added American Ballet Theatre Artistic Director Susan Jaffe.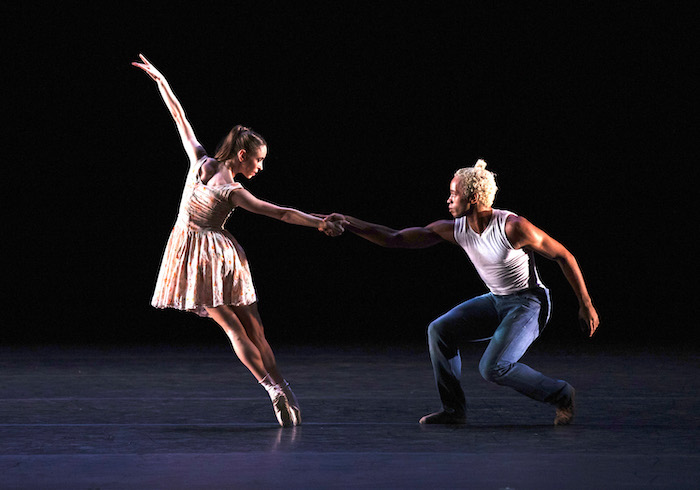 CHICAGO CASTING (subject to change)
Friday, April 14, 7:30PM
Songs of Bukovina: Isabella Boylston, Daniel Camargo
Some Assembly Required: Katherine Williams, Jarod Curley
Touché: Calvin Royal III, João Menegussi
ZigZag: Devon Teuscher, Cory Stearns, Luciana Paris, Blaine Hoven, Cassandra Trenary, Joo Won Ahn
Saturday, April 15, 7:30PM
Songs of Bukovina: Catherine Hurlin, Blaine Hoven
Some Assembly Required: Zimmi Coker, Jonathan Klein
Touché: Calvin Royal III, João Menegussi
ZigZag: Devon Teuscher, Cory Stearns, Luciana Paris, Blaine Hoven, Cassandra Trenary, Joo Won Ahn
Sunday, April 16, 2PM
Songs of Bukovina: Christine Shevchenko, Calvin Royal III
Some Assembly Required: Katherine Williams, Jarod Curley
Touché: Blaine Hoven, Jose Sebastian
ZigZag: Isabella Boylston, Aran Bell, Katherine Williams, Tyler Maloney, Catherine Hurlin, Calvin Royal III
American Ballet Theatre is one of the greatest dance companies in the world. Revered as a national treasure since its founding season in 1940, its mission is to create, present, preserve, and extend the great repertoire of classical dancing for the widest possible audience. Headquartered in New York City, ABT is the only cultural institution of its size and stature to extensively tour, enchanting audiences for eight decades in 50 U.S. states, 45 countries, and over 480 cities worldwide. ABT's repertoire includes full-length classics from the nineteenth century, the finest works from the early twentieth century, and acclaimed contemporary masterpieces. In 2006, by an act of Congress, ABT was designated America's National Ballet Company®.
American Ballet Theatre performs at the Auditorium Theatre Friday and Saturday, April 14 and 15 at 7:30PM, and Sunday, April 16 at 2PM. Tickets start at $48 and are now available at AuditoriumTheatre.org, by calling 312.341.2300, or at the Box Office at 50 E Ida B Wells Drive in Chicago, IL. Click here for phone and in-person hours.
SPECIAL THANKS
The Auditorium Theatre is grateful for the support of the 2022-23 Season Global and Chicago Dance Series Sponsor: The Florian Fund, and Performances Sponsors: Phil Lumpkin and Helen Hall Melchior. The Auditorium Theatre 2022-23 Season is made possible in part with support from the John D. and Catherine T. MacArthur Foundation and the Illinois Arts Council Agency. The Auditorium's official hotel partner is the Palmer House Hilton.
ABOUT THE AUDITORIUM THEATRE
The Auditorium Theatre, located at 50 E. Ida B. Wells Drive at Roosevelt University in Chicago, is an Illinois not-for-profit organization committed to presenting the finest in international, cultural, community, and educational programming to all of Chicago and beyond as The Theatre for the People. The organization also is committed to the continued restoration and preservation of this National Historic Landmark that originally opened in 1889.
This Auditorium Theatre's 2022-23 performance season features a dynamic mix of acclaimed global dance companies (Step Afrika!, Cloud Gate Dance Theatre of Taiwan, Alvin Ailey American Dance Theater) while closer to home, beloved Chicago dance companies also take the stage (Deeply Rooted Dance Theater, Ensemble Español Spanish Dance Theater, South Chicago Dance Theatre, and an evening withTrinity Irish Dance Company, M.A.D.D. Rhythms, and special guest, New York-based Dorrance Dance. In addition, the critically acclaimed National Geographic Live speaker series, offering first-hand accounts and expert voices on cultural and environmental issues, returns with three offerings and a new lower ticket price.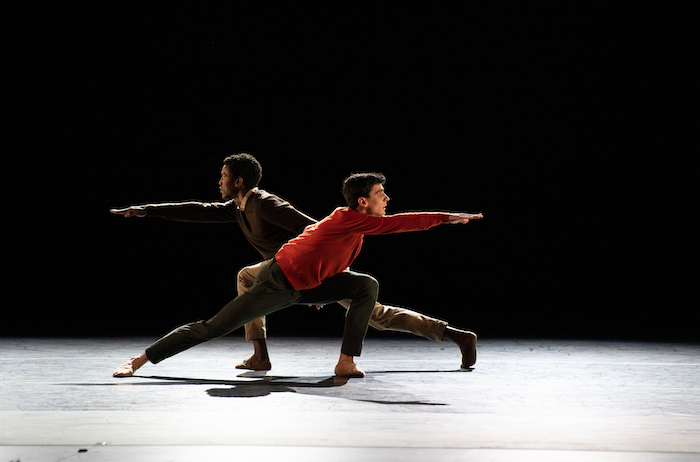 For more information on the Auditorium Theatre and a complete listing of events at the Auditorium Theatre, please visit AuditoriumTheatre.org.
Photos are courtesy of American Ballet Theatre