Jason Stuart discusses and signs Shut Up, I'm Talking! at Book Soup, Friday, August 2nd
Openly gay stand-up comedian and prolific character actor Jason Stuart (with host Alexandra Paul) will discuss and sign his new book Shut Up, I'm Talking!: Coming Out in Hollywood and Making It to the Middle at Book Soup in Los Angeles on Friday, August 2nd.
Shut Up, I'm Talking! chronicles the life and career of actor and comedian Jason Stuart. It's the funny, poignant story of a gay Jewish boy whose life changed after seeing Funny Girl at a second-run movie theatre in Hollywood. "I thought to myself, I'm in love with Omar Sharif – who am I left to be but Barbra Streisand! And I'm a guy… Oy!" It's about surviving a crazy family who survived the Holocaust and clearing up the wreckage of one's past while learning how to become a man.
Born in the Bronx and raised in Los Angeles, Jason Stuart has been working professionally as an actor and comedian for thirty years, ultimately making a name for himself when a personal decision – to finally publically acknowledge his identity as a gay man – gave him some prominence in an era when many performers remained closeted. Nearly twenty-five years later, Jason admits that being gay is only a small part of his identity, and he has transcended any sort of label through his increasingly impressive range of dramatic work far removed from his success as a stand-up comedian. Acting alongside Armie Hammer and Jackie Earle Haley as one of the brutal plantation owners in Nate Parker's searing drama "The Birth of a Nation" showed the world that Stuart's talent is formidable.
Stuart's credits include TV shows "Will & Grace" and Judd Apatow's "Love," as well as masterful character work in dozens of feature films, such as "Tangerine" and "Birth of a Nation." Stuart's comedic chops can be seen in his new web series "Smothered," which he co-created with Mitch Hara, and the feature film "DIVOS!" He can be heard on his new weekly show on Dash Radio, "Riffing with Jason Stuart" and he stars in upcoming films "Immortal" with Samm Levine and Dylan Baker and "Abducted" with Michael Urie and Scout Taylor-Compton. Stuart also stars in the dramatic short "Hank," which won the Best LGBTQ Short at this year's Los Angeles Shorts International Film Festival. He also plays the voice of "The Dispatcher" in the sci-fi thriller "The Fare," which airs this fall.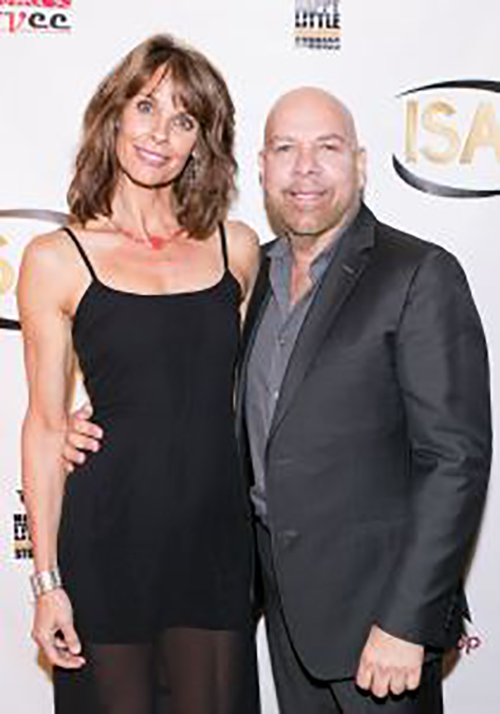 Just as his identity as a gay man has not fully defined his career, Stuart is also proud of how he has kept his reputation as a comedian while still flourishing as an actor. "I've always thought about myself as an actor first, comedian second," he says. "When I think of what I want to do with the next phase of my career, I think about being a great character actor. I revered the late Philip Seymour Hoffman, his ability to always disappear into his characters, no matter the role. He was a character actor who happened to be a movie star."
The signing at Book Soup will start at 7 pm. Book Soup is located at 8818 Sunset Blvd., West Hollywood, CA 90069.
Photos: Courtesy of Jason Stuart