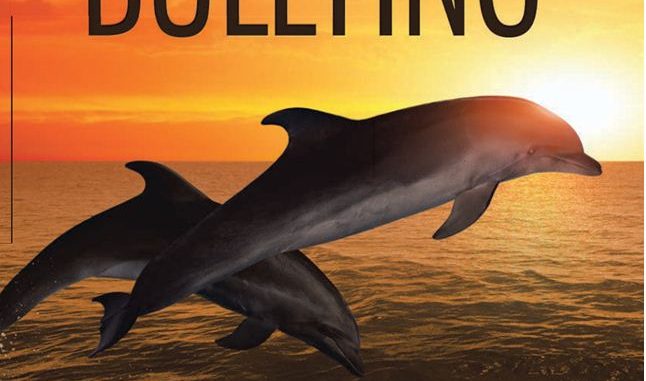 I (Mimi Amaral) am very excited to present the publishing release of my new book, Bright Lights, Dark Shadows: The Shadow Side of Celebrity and Fame.
In Bright Lights, Dark Shadows: The Shadow Side of Celebrity and Fame, I delve into the shadow side (unspoken aspects) of celebrity and fame for entertainers and athletes. One may think being in the world of entertainment and sports is a dream come true, but is it? The hidden truths are exposed and explored within.
This book is not only written to bring awareness to the unique stressors affecting anyone who aspires to work within these industries; it is also to advocate for a specialized psychological division (Entertainment Psychology) to be created to help fashion regulations, prevention, and wellness measures for those working in these industries.
It has officially launched today and you can find it on Amazon right now.
As a special celebration and in gratitude for all the support I've received from my entire community during the creation and production process, I'm making the new eBook publication available FREE for everyone!
You can get it on Amazon TODAY, Monday, August 6ththrough Friday August 10th. Just click HERE: Bright Lights, Dark Shadows: The Shadow Side of Celebrity and Fame
What can you expect from Bright Lights, Dark Shadows: The Shadow Side of Celebrity and Fame?
Lifestyle Risks (e.g., loneliness and isolation, anxiety, depression, acute decomposition, drugs, and death);
Lack of Personal Space (e.g., para-social relationships, worship, obsession, stalking, and paparazzi);
Fall from Grace (e.g., ageism, plastic surgery, type casting, coming out, and child stars);
Observation and Integration (e.g., Advocacy);
Shadow to Light (e.g., fast forward to present day)
The BEST part?
It's FREE for you now until Friday August 10th, but hurry! You don't want to miss out!Bright Lights, Dark Shadows: The Shadow Side of Celebrity and Fame
One more thing…
Once you download and read my book, I would be grateful if you were to leave a review on my Amazon sales page.
Empowering Energy,
Mimi Amaral
If eBooks aren't really your thing and you prefer the feel of holding a print book in your hands, you can get a copy of the print version on Amazon.com for the promotional price of ONLY $9.95 untilFriday, August 10th.
Breaking Free of Bullying
Breaking Free of Bullying began when my own career as a teacher was threatened after twenty years of loyal service, by a boss who deemed me as an unprofessional teacher and who felt my job performance was unsatisfactory after only two years as principal. I began to feel targeted when I was constantly asked to come into the office for discussions that had to do with "complaints" from parents and staff members. The principal at that time was using me as a scapegoat to further her own agenda of climbing the corporate ladder to the district office. I was an easy target because I was an outspoken educator who fought for injustices as a union representative.
Breaking Free of Bullying is an interactive book that is written for children, teenagers, and adults who feel they are being bullied in some way or another. This book will ask emotional questions that are meant to provoke deep reflection. Through the use of mindfulness education (ME), this book will allow you to write out your feelings, ideas, and imaginary details. Likewise, this book will give you an opportunity to express the true emotions you are experiencing with those who are bullying you. You can purchase this book at: Breaking Free of Bullying
Unpronounceable: a utopia with attitude
Earth has discovered it is not alone in the universe. The aliens—pink, shapeless, and peaceful—are very nice, but after a string of failed diplomatic missions, they ask Earth to stop with the crazies and send someone normal. In frustration, the UN devises a lottery to pick the next ambassador.
Enter Rose Delancy, a Jersey waitress with a grudge against pretty much the whole world. Rose is not happy about winning; she's not particularly happy about anything. When she arrives on Unpronounceable—the planet having a name she refuses to attempt saying—she is nothing but rude to the Blobs, as she calls them, and they find it refreshing. She likes them; they like her. She settles in and starts teaching the natives all about junk food, movies, and sex. They show her a few things of their own involving the transformation of matter, but Rose is only interested in how it applies to sex. That is until she learns that she's been suckered to play the patsy for an interstellar takeover by Earth.
For more information, visit: Unpronounceable
Triptych: An Omnibus of Wonder is available at Amazon.com and Barnes and Noble
Bards and Sages Publishing is proud to present Triptych: An Omnibus of Wonder, which features three complete works from award-winning author Peter A. Balaskas:
"The Grandmaster: Dr. Johann Wagner once used his paranormal powers to escape the horrors of the Holocaust, but can his aging mind and body stop the terror that has returned to claim him?
"The Chameleon's Addiction: In this gothic horror novella, outsider Reynard Malory's introduction to the eccentric Boccaccio Club promises a final chance to find a place where he belongs. The price for joining this exclusive club may be more than Reynard wants to pay, but the choice may no longer be his to make.
"In Our House: Tantalizing Tales of Terror: This collection of short stories takes readers on a dark journey into that shadow realm between the real and surreal, where ordinary people find themselves confronted by extraordinary things. Close the windows. Lock the doors. Check under the bed. And make yourself at home…in our house.
One and a Half Pinoy 
A young boy, Noel Ramos and his mom travel from the rural Philippines to Los Angeles, California on a tourist visa.  They have no intention of going back.  Noel is discovered by his next door neighbor a slightly older girl, Aija Hamilton who brings the boy to the attention of a major record label. To everyone's great joy Noel creates a top hit and his future seems bright and assured.  But another neighbor hates immigrants and takes action and just as the world looks bright and beautiful Noel and his mom are threatened with deportation.  Aiji is an aspiring actress and to her utter amazement she is offered a very good movie deal but at first she turns it down shocking everyone.  But there is a very happy ending filled with love, joy and happiness.  It is a fun and rough ride but it ends with warmth and love. To purchase visit: One and a Half Pinoy
NOTE:  "Pinoy" is the Filipino word for a native of the Philippines who moves to another country.  The young bot is a Pinot.  The girl's mom was from the Philippines but her daughter is a native born America making her a half Pinoy.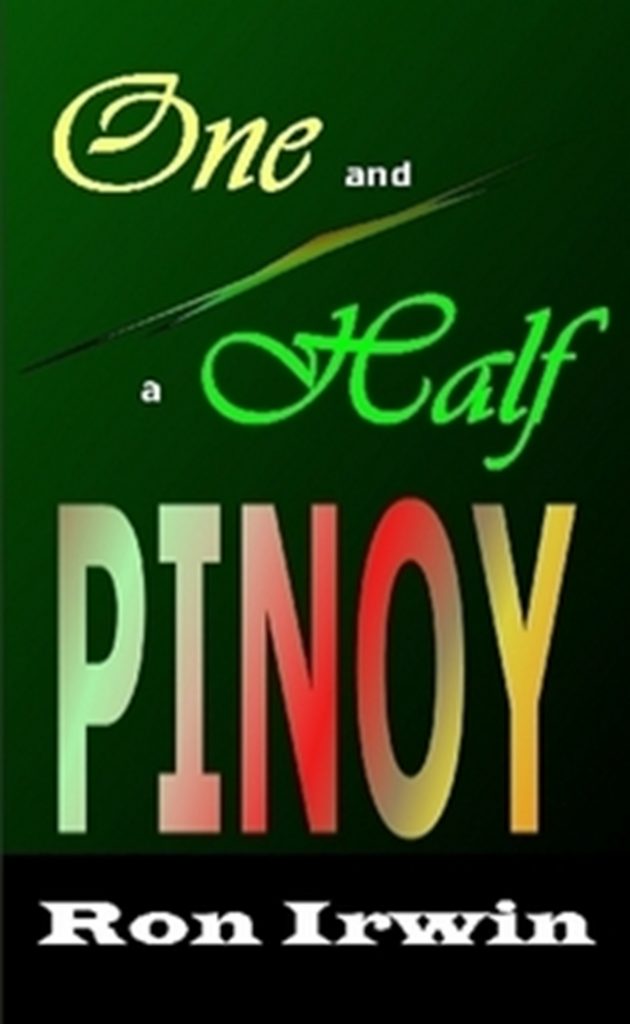 Live, Die, Live Again
This is an autobiography like none other.  Ron Irwin left home at age 11 because his home life was pure hell and he literally was getting involved with the Chicago mob.  By age 17 Ron joined the Marines and soon found himself in Asia, a place he deeply loved.  So a couple of years later when the Marines asked him if he wanted to go back he said "Yes sir!" and soon found himself in Chu Lai, Vietnam.  Ron experienced a wild array of near death experiences, than got into a disastrous marriage, became a lawyer and finally moved to California where he gradually began to find peace in his life after heading back to Hong Kong to marry Nenita his wife now for more than 33 years.  But it was on December 18th 2012 when it almost ended.  His breathing STOPPED.  His heart STOPPED.  He was home alone but literally as he fell face first to the floor he managed punch 9 1 1 into his phone.
It took Ron 28 days, most of them in ICU to recover but recover he did and in the process he finally felt something he had never before experience – true familial love.  67 years, a foreign war, law school, world travel, a brush with the mob, one horrible marriage and one beautiful marriage and finally on the literal brink of doom Ron discovers love.  So even though a doctor told his family that IF he survived they would need to put him in a home because he would never walk again. But with the amazing strength of his new found love Ron began walking 13.1 miles, a half marathon each and every day. To purchase, visit: Live, Die, Live Again
"Matilda, the Most Expensive Pig in the World" 
Matilda is a big sow or pig who lives in Provence, France. She has a very big snout and is an expert at digging for truffle mushrooms which are the most expensive food in the world. This makes Matilda, the most valuable pig in the world!
This is a fun and entertaining story about friendship. It has colorful Illustrations. You can purchase this book at: Matilda