All items are listed from most to least expensive.
Pet Rescue
A device created by a firefighter that helps you safely evacuate your pets from a second+ stories in case of an emergency or fire.
$119.95  Buy now!!
Precious Metal Prints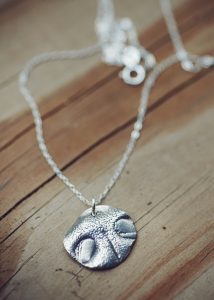 Precious Metal Prints Fingerprint or Pet Nose Print Pendants & Cufflinks touch the heart helping you create a printed impression of your loved one's fingerprint or your pet's nose print, making a lasting impression with their silver and gold pendant and cufflink kits! These hand-crafted custom-charms are a truly personalized gift that offers something you can wear close to your heart daily. Simply order your kit of choice, take an impression of the fingerprint, or your dog or cat's nose print, then mail back to Precious Metal Prints to have them create the gift that will last a lifetime. In a couple of weeks you will receive your custom charm on a 18" shining chain to wear with pride or your cufflinks to wear.
$79.99 – $199.99  Buy now!!
ReachaBowl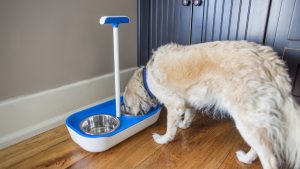 Feed your pet with comfort and joy and without back pain this Holiday season and year round thank to the innovative ReachaBowl!  ReachaBowl allows pet owners to hold it's tall handle to pick up the bowl without having to bend down to feed their pets. The tall rim around the bowl keeps the food and water from spilling and comes apart for ease in cleaning and is also dishwasher safe. The ReachaBowl comes in two convenient sizes for the right amount for your dog or cat: Size Small (2 bowls, 2 cups each) for pets up to 20 lbs. and Size Medium (2 bowls, 4 cups each) for pets 20-35 lbs. Enjoy pet companionship at all ages and stages of life thanks to ReachaBowl.com!
$34-$38  Buy now!!
If My Dog Could Talk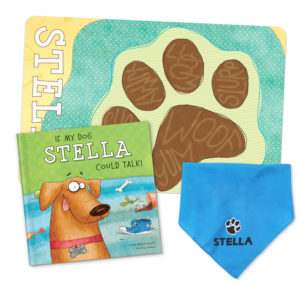 "If My Dog Could Talk" is a quirky storybook personalized for your pet, that can come with a bandana and a dog food placemat. Dog lovers can make the illustrated dog in the book look like their own pet by choosing from 12 dog styles and 4-5 color options. The dog's name and family member's names are written into the story and displayed in the illustrations. Celebrate your pet by adding a special message and photo on the dedication page. You can even make this book for a pet that has passed (with the story written in the past tense).  For the launch of this book, I See Me! has partnered with animal nonprofits across the nation–so every book helps an animal in need.
$29.99-$49.99  Buy now!!
HandsOn Gloves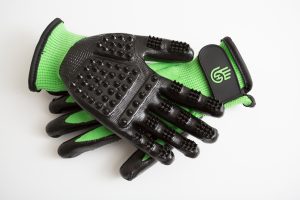 Bring your new pet home this Holiday welcoming them with TLC! HandsOn Gloves help you bathe, clean, groom, and massage your pets! HandsOn Gloves help encourage families all lend a hand in providing tender loving care for their animals. HandsOn Gloves work wet or dry with the 5-fingered glove allowing for the perfect combination of scrubbing nodules on fingers and palms. Users will find their animals wanting to come closer at groom time and HandsOn Gloves can help you bond with your animal. HandsOn Gloves are carefully designed with hypo-allergenic, bio-friendly components which are clinically proven to be safe for use with humans and animals.  Check out all 5 sizes now available in green or black: Junior, Small, Medium, Large, Extra Large sizes.
$24.99  Buy now!!
ANIMAL PLANET™ PETS CAT STARTER KIT
Everything new cat owners need to care for their fuzzy friend. The kit includes a cat scratcher, cat litter pan, cat collar, cat toy, cat litter mat, cat litter liner bags and pet wipes!
$19.99  Buy now!!
Pawscout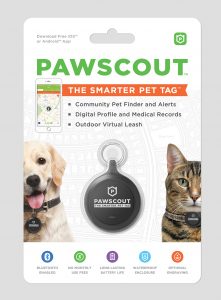 Pawscout is a smarter, affordable ID tag that lets you create a complete digital pet profile with photos, personality traits and medical needs. Advanced tracking system with real time mapping sends out community alerts to help find lost pets in minutes. Also tracks dog walks and helps you find local vets and businesses that welcome furry friends. Pairs with free app and no monthly subscription charges!
$19.95  Buy now!!
High5Dogs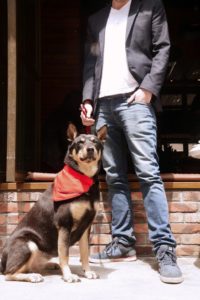 High5dogs takes on this challenge by reinventing the traditional dog leash to make it better suited for a contemporary city living. With two patent pending Innovations and a bold and elegant style, High5dogs is introduces a complete new collection of dog gear for dynamic urban people who love to bring their four footed companions wherever they go.
$19.00 – $34.99  Buy now!!
One Dog's Faith (Paperback)
A divine canine helps her human overcome stress and anxiety. Mango's human, Tom, loses 30 pounds from worrying about his TV business failing, being in trouble with the IRS and losing everything. With little to work with, she tries to help him trust, find joy and stop worrying so much.
Written from his simple, playful dog's perspective, we learn that the silly things dogs do might have a lot more meaning.
$16.99  Buy now!!

Bad Tags Holiday Collection
Have a howling good Holidays and deck out and dress up your pets with playful sayings from the Bad Tags Holiday collection! Choose from tags with sayings like: "I Ate Santa's Cookies," "I Saw Mommy Kissing Santa," "Official Present Opener," "Being Naughty is the new Nice," and more! Let your puppy dogs and kitty cats present good belly laughs this season and throughout the Holidays wearing Bad Tags available in over 20 different colors with 100's of quirky sayings! Personalize your tag of choice with the owner's contact information to keep them safe if they are ever lost. Made with premium aluminum metal core and special coating that is waterproof, these tags will last and make a great first impression! Take a look at the entire collection and find a gift idea for the pet lover in your family to share with their beloved fur baby! Celebrate the season with a smile and in style with Bad Tags! What a great stocking stuffer idea!
$14  Buy now!!
Zoo Supply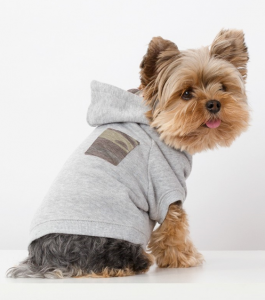 Zoo Supply has taken the celebrity-favorite styles of Z Supply pullovers, hoodies, and Tees to craft pup-friendly looks in their signature fabrics such as camo hacci knit, sno-yarn jersey, and baby french terry. Now, dog parents can literally match their dogs with the same luxuriously soft fabrics, comfort stitching and cuts of their beloved basics-brand. The Zoo Supply line benefits Barks of Love, a non-profit organization out of Orange County, California, that aims to decrease the number of euthanized dogs by finding them perfect families through adoption, fostering and rehabilitation efforts. 
$12.00-20.00  Buy now!!
Arm & Hammer Pet Fresh Dry Carpet Cleaner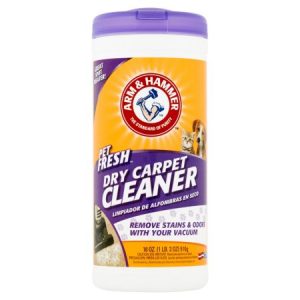 This product makes pet-friendly homes feel like new by absorbing allergens and pet odors while breaking down stains. The cleaning particles act like sponges by absorbing messes left by pets, and don't leave wet spots. ARM & HAMMER™ Pet Fresh Dry Carpet Cleaner leaves carpets clean, dry and ready for use.
$9.28  Buy now!!
Arm & Hammer Pet Fresh Carpet Cleaner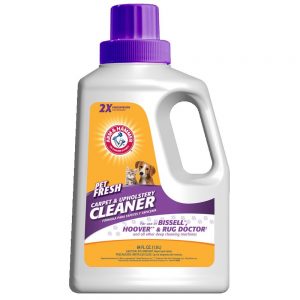 ARM & HAMMER™ Carpet and Upholstery Cleaner is perfect for a deeper clean and can be used in all types of deep cleaning machines to leave homes smelling fresh and free of pet odors. It is formulated with ARM & HAMMER™ Baking Soda plus the power of OxiClean stain fighters to eliminate odors while cleaning carpet and upholstery, and is safe for use in all deep cleaning machines.
$7.76- $13.94  Buy now!!
Freshpet® Dog Joy® Turkey Bacon – Dog Joy® Treats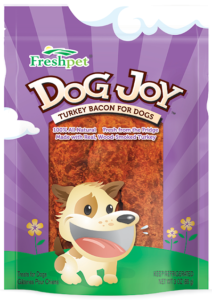 Freshpet® Dog Joy® Turkey Bacon – Dog Joy® Treats – Smoked to perfection, these all natural turkey bacon treats are an absolute favorite of pups everywhere. Made in the USA.
Available in 3oz and 6oz re-sealable pouches
$4.49 – $4.79  Buy now!!
Freshpet® Select  Chicken & Pumpkin Recipe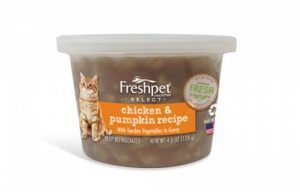 Give your cat a treat to enjoy with Freshpet Select fresh  chicken & pumpkin recipe, made with garden vegetables in gravy.  Available in 4.5 oz. cups.
$1.80 – $1.90  Buy now!!
*All images courtesy of respective company